Customer Database App for Android
The app can be installed from the Google Play store. It will give you instant access to your customer information wherever you are as well as let you update records whenever you like.
You can do everything you can normally do in the mobile app but we'd recommend using a larger screen for setting up custom fields.
Screenshots of the mobile app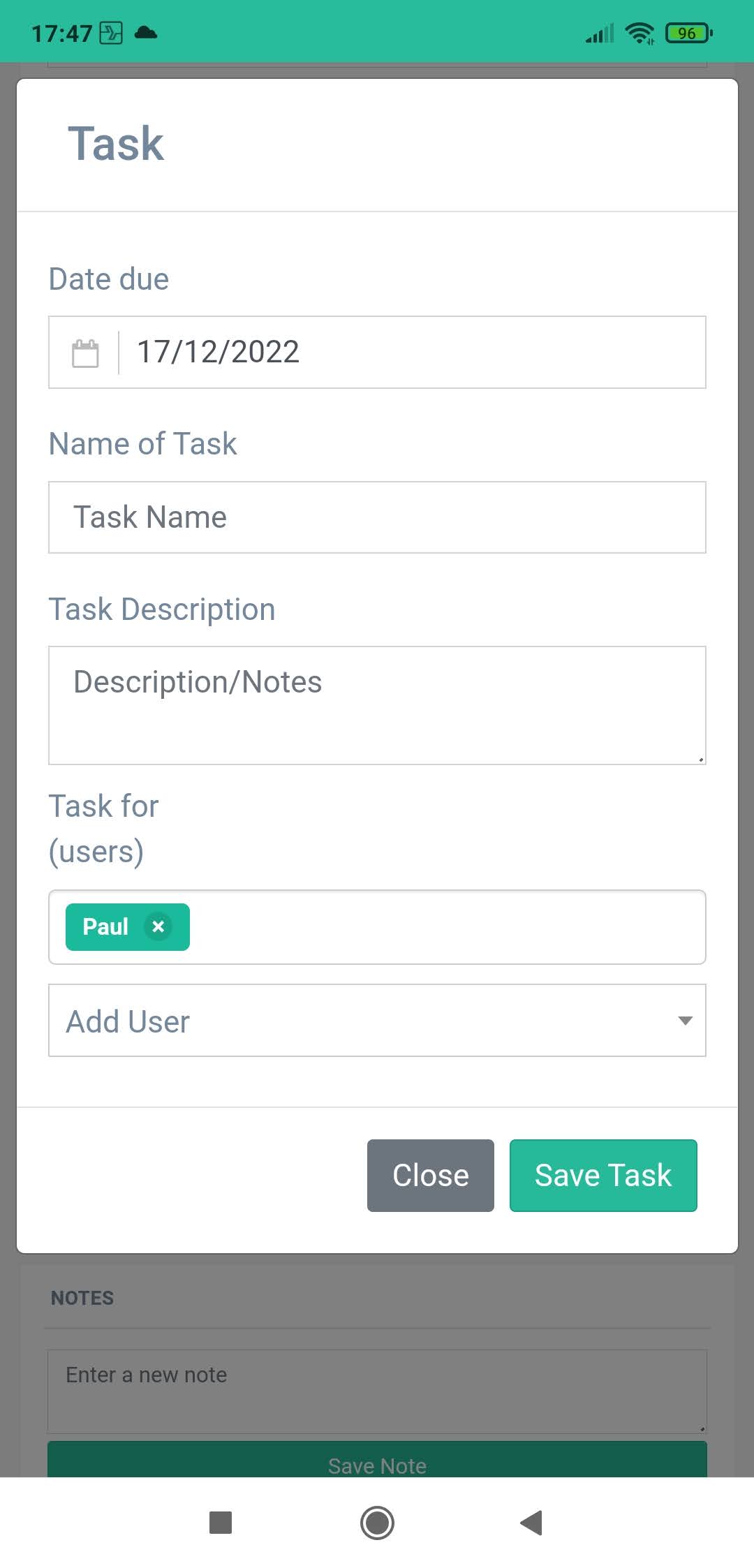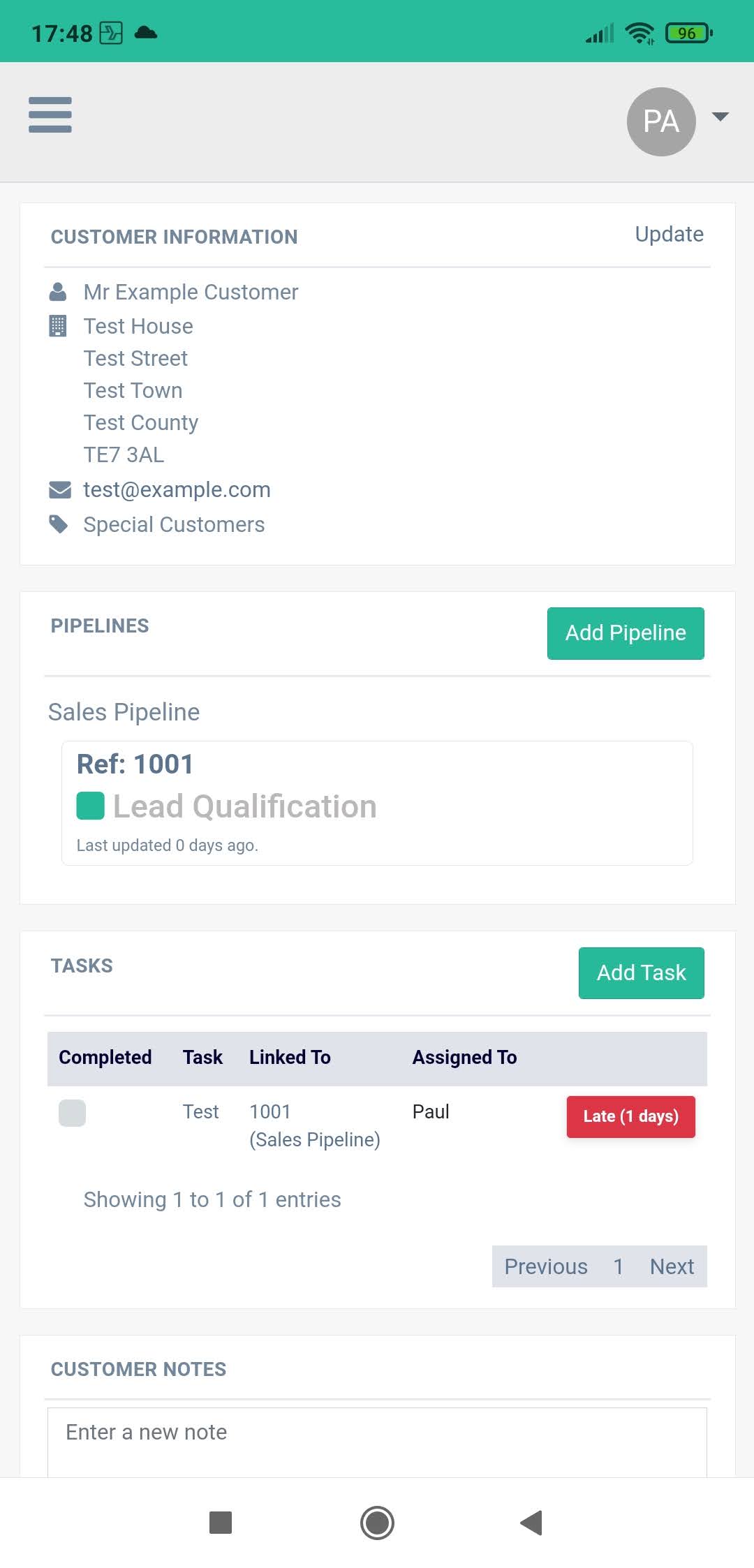 Customer Database App for iOS/Apple
The software is currently being developed for Apple devices, in the meantime the CRM can be accessed via your browser on your phone, tablet, or computer.